News Releases
2016.Jul.14 Got the CERTIFICATE OF PATENT!
A CERTIFICATE OF PATENT as the antibacterial deodorant, antibacterial deodorant dispersion,antibacterial deodorant chemical fiber agent.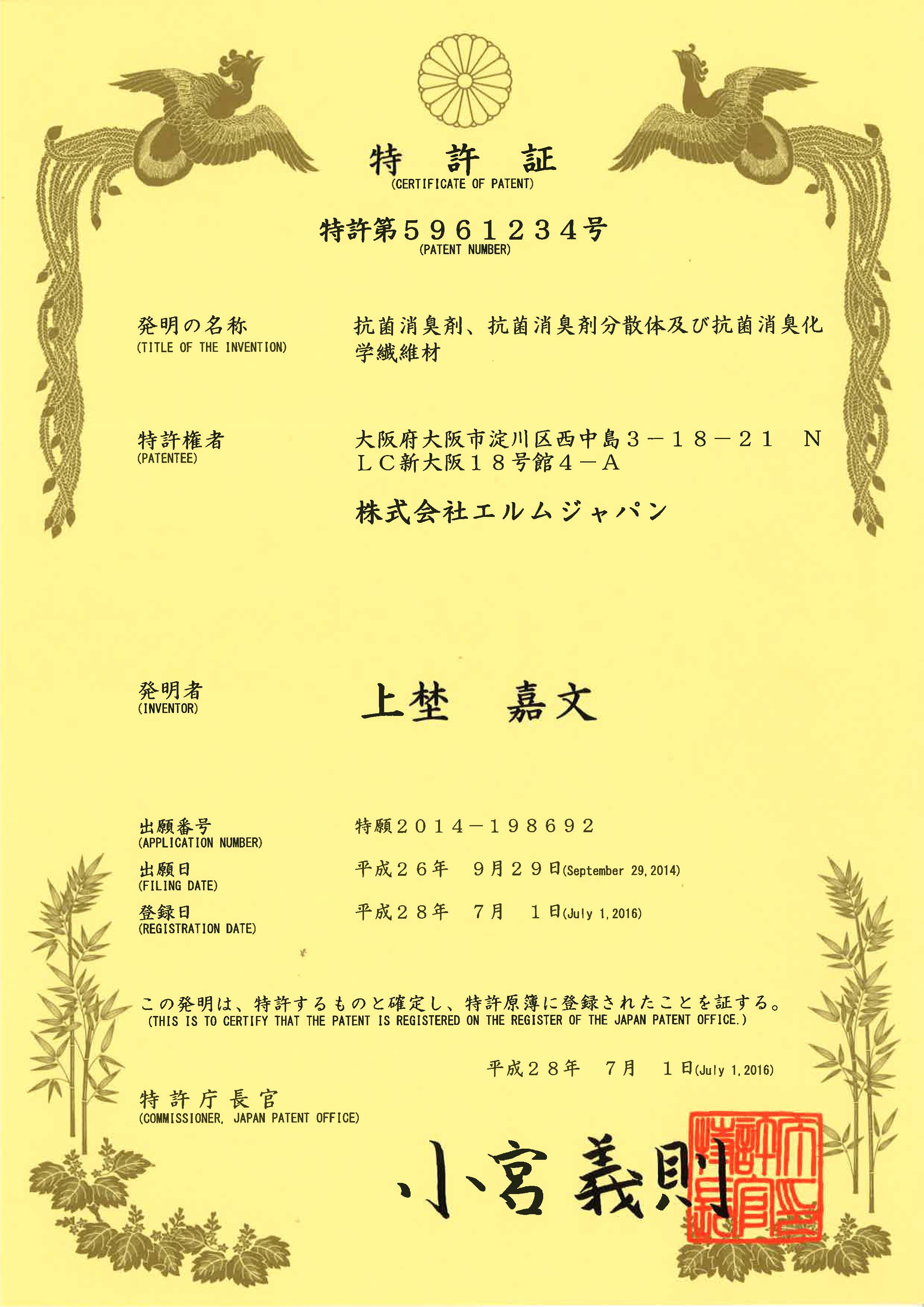 2016.Jun.23 In the pet industry, we first developed the deodorize fiber.
The Corporation CREATIVE YOKO first put on sale the antibacterial deodorant anti-mildew clothes.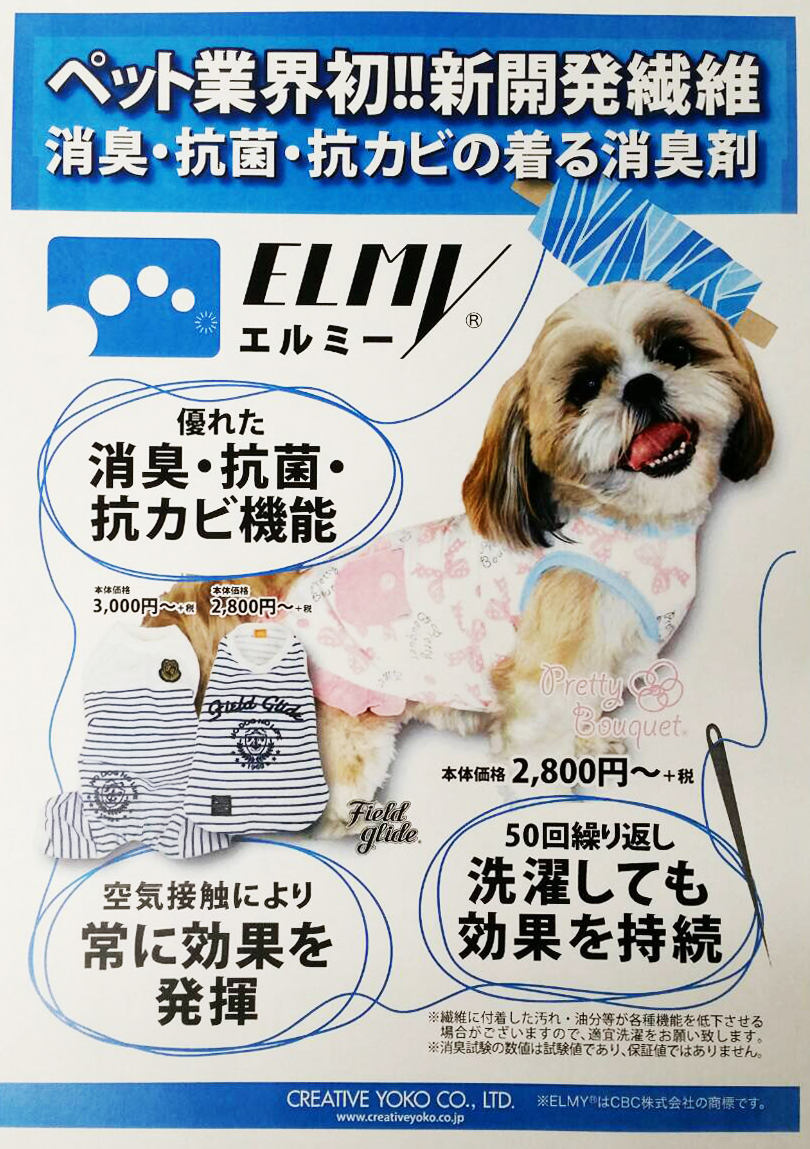 2016.Jun.09 Exhibited in the 2nd MEDICAL JAPAN 2016 in OSAKA.
2016.Feb.24-26, Exhibited in the 2nd International Medical Expo & Conference.
2016.Jun.09 The offical homepage of CORPORATION ELMJAPAN OPEN!
Welcome to ELMJAPAN homepage!
ELMJAPAN will take consultations about the resolution of antibacterial and deodorant in any condition.
Today, our offical home-page is released after all aspects of preparation!
By this home-page, we can release the latest product immediately.
In future, this home-page will update, please follow us, THANK YOU!